About Katoen Natie Genk
The Katoen Natie Genk platform is located in the North-East of Belgium, close to the Dutch and German border, situated in the Genk South industrial area. The terminal has a storage capacity of 43 500 m² and a future expansion possibility of another 8000 m².
Thanks to its location and excellent road access, the facility is well situated to act as an European Distribution Center. Currently total workforce consists of 100 employees.
23 years experience

Established in 1997

Warehouse capacity

43 500 m² operated, expansion possibilities of 8 000 m² ( Situated in the Genk South industrial estate in the North-East of Belgium, close to the Dutch and German borders. Direct access to the pan-European motorway network and close to intermodal terminal. )

Operations

Working with 100 employees

Types of warehouses

Bonded/unbonded warehouse, Insulated - galvanized steel & concrete contruction, Temperature & Humidity controlled, free height from 9 up to 13m, loading bays, floor load capacity 5 tonnes/m²

Quality certifications

ISO9001, ISO13485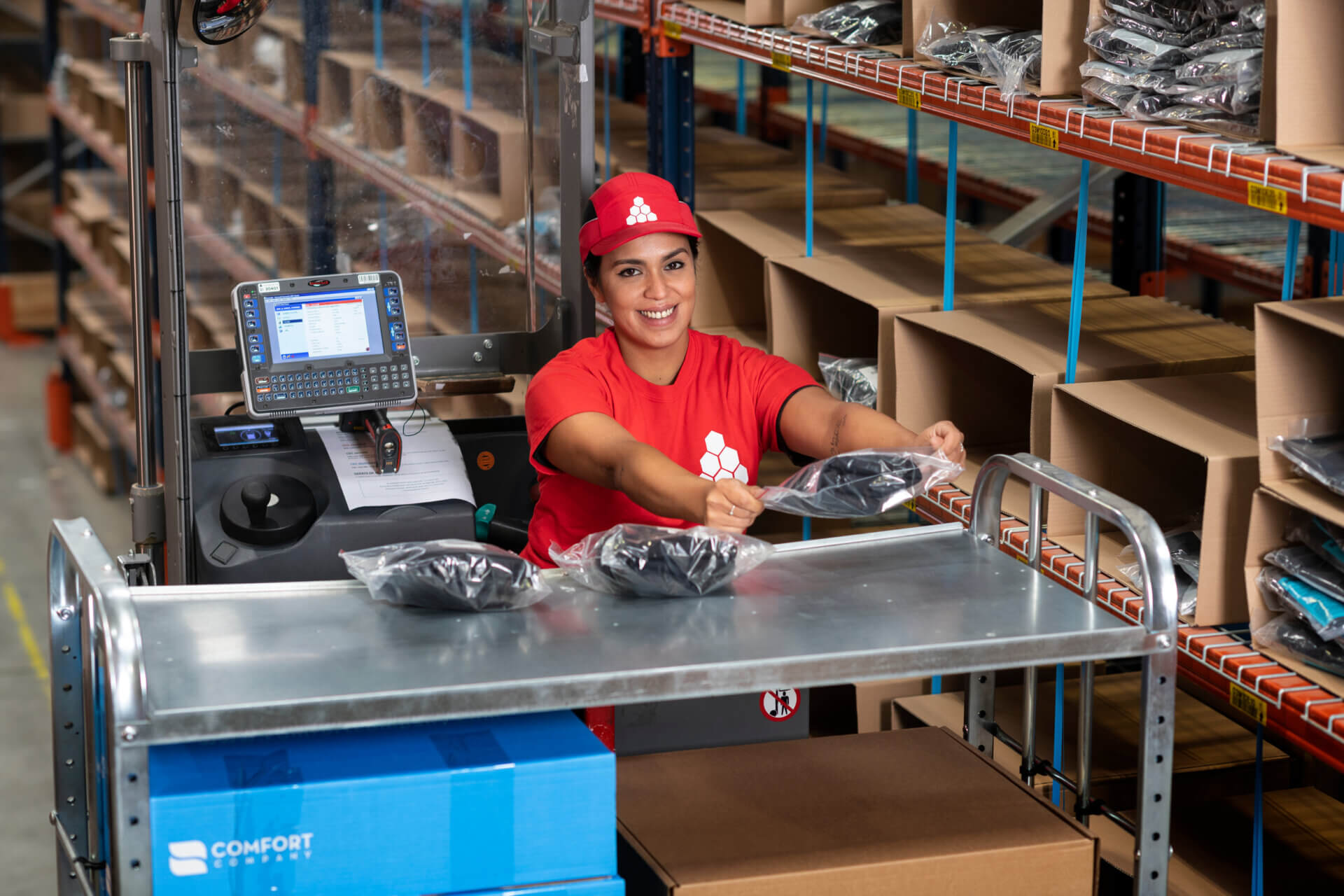 Value proposition of Katoen Natie Genk
The size of the large multi-customer platform enables Katoen Natie to create synergies between different operations on the same site. Not only synergies in terms of productive personnel, but also in terms of equipment, ICT, and management team. Because of the different types of operations on these multi-customer sites, Katoen Natie succeeds in optimizing the use of the surface and the warehouses. The use of our own WMS system for most operations on the same site (and also worldwide) enables a smooth and flexible start-up of new operations.
A solid base of skilled labour is available in the area. Katoen Natie employs almost 100 people at this site. Our operations are staffed with well-trained permanent and temporary employees, who can switch from one operation to another in order to manage the various peaks.
The staff is available 24 hours a day, 6 days a week, as some activities are in day, night and weekend shifts.
Talk to an expert
Fred Tielens
+32 490 58 79 83
fred.tielens@katoennatie.com
Contact form
Please fill in all fields