How does it work?
1. Request your personal discount code* via cycling@katoennatie.com
2. Select your product(s)
3. Choose your size(s)
4. Click on 'Nu online kopen'
5. Add your personal coupon code
6. Click on 'Bestellen'
Questions? Contact cycling@katoennatie.com
* This discount code can only be used to purchase the Katoen Natie Winter & Summer package
What is my size?
Katoen Natie Summer & Winter package
You can choose for a men's or women's summer & winter package. This includes:
shirt with short sleeves

short pants

vest mid-season with long sleeves

long pants
Go to the webshop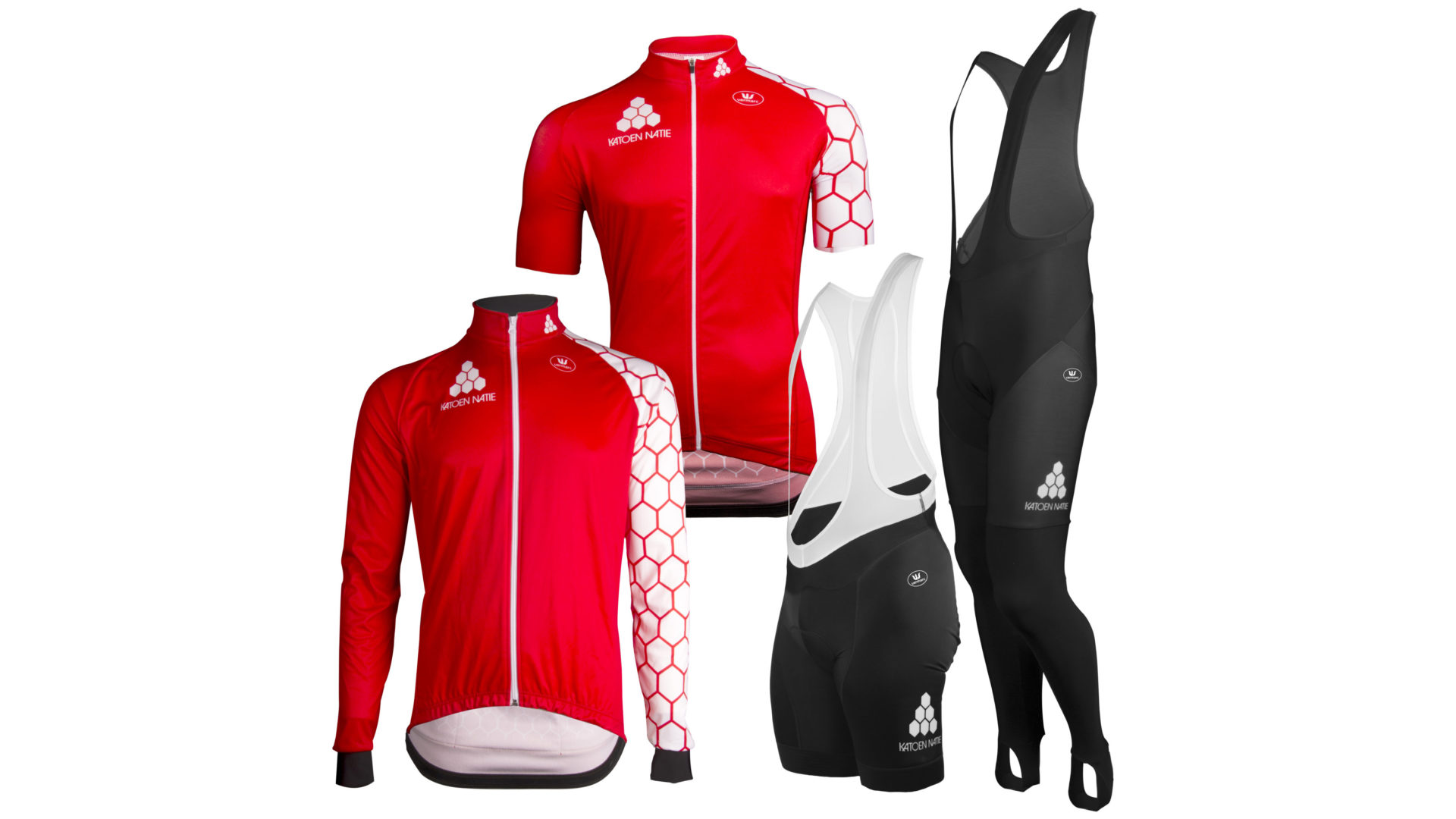 What about the quality?
SPORTLINE is designed to give a slight compression effect to provide a tight fit that moves with your body while performing. SP.L high quality fabrics and patterns are cut ergonomically to perfectly clone the shape and movements of a cyclist in the riding position. Each product detail is carefully executed enhancing the performance and riding experience. The idea is to forget about what you're wearing and focus on the ride. The SP.L collection benefits from the incredible amount of professional research and testing that goes into Vermarc's premium collections.
Performance. Comfort.
Go to the webshop
Want some more cycling gear?
In addition, you can also add the following items to your cycling wear:
windproof sleeveless jacket
vest winter long sleeves
Go to the webshop
Become an ambassador!
Katoen Natie encourages everyone to share pictures of you wearing our branded cycling wear!
Tag Katoen Natie on the following official social media channels:
Facebook
Instagram
Did you take an outstanding picture of which you are proud?
Great! E-mail it to social@katoennatie.com and maybe you will be featured on our corporate page!
What if you are located outside Belgium?
For now, it is not possible to ship outside Belgium due to customs formalities.