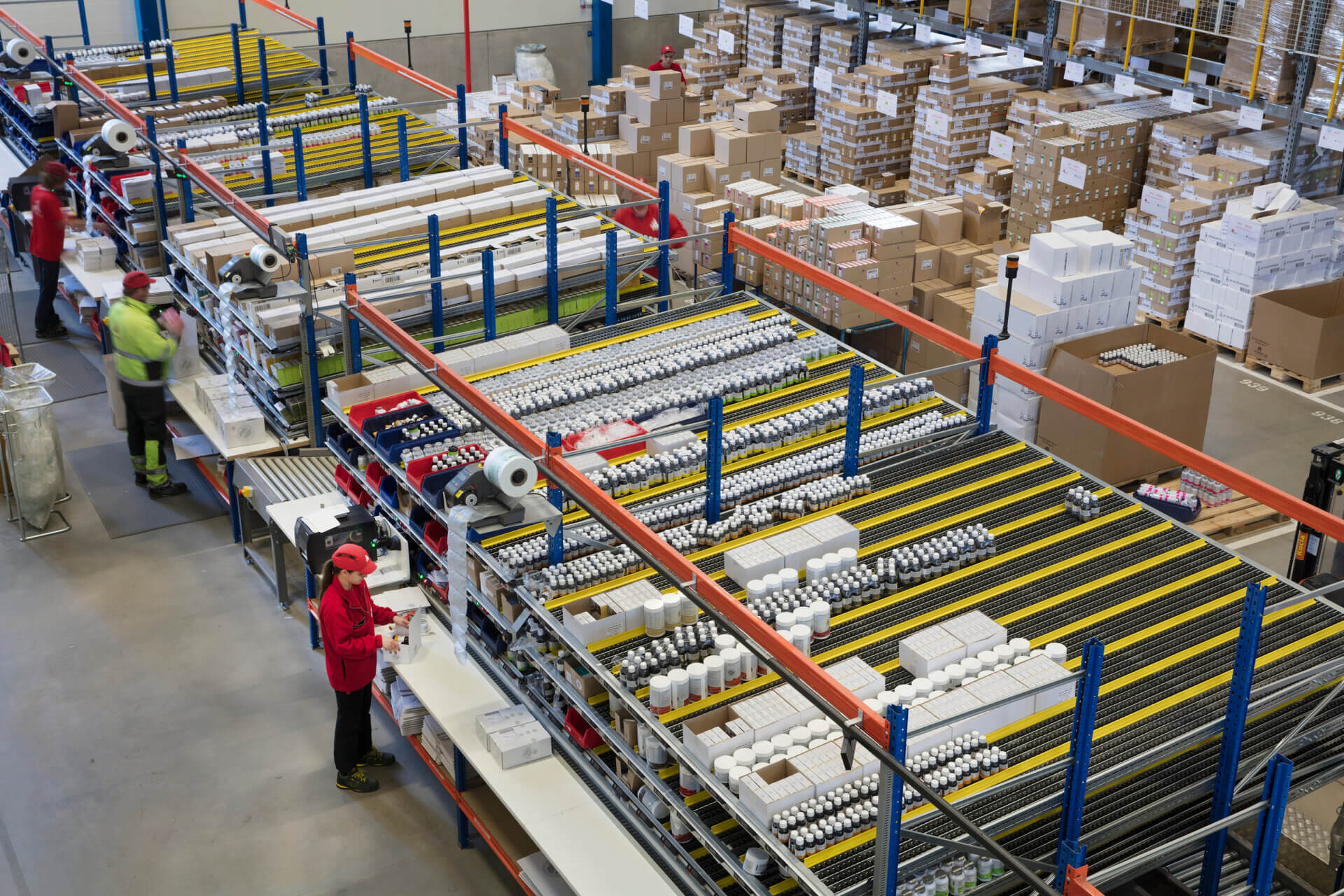 About Katoen Natie Sverige AB Trollhättan
The Katoen Natie logistic platform in Trollhättan, Sweden has a storage capacity of 20.000 m²  and a future expansion possibility of 14.000 m² in the next phase.
Due to its location in the demographic centre of Scandinavia, with more than 70% of Nordic industrial companies within a radius of 450 km and 4,6 million inhabitants within 200 km, we can truly say that Trollhättan is right in the middle. You can easily reach the three major capitals of Scandinavia  –  Oslo, Stockholm and Copenhagen  – via the extensive road network.  All in just 5 hours.
Capacity

20 000 m² operated, expansion possibilities of 14 000 m²

Operations

Working with +25 employees

Connectivity

Next to the E45 highway,easily reach to the 3 major capitals of Scandinavia - Oslo, Stockholm and Copenhagen. Close to the port of Gothenburg, Railway Connection
Value proposition of Katoen Natie Trollhättan
Multi-customer platform enables Katoen Natie to create synergies between different operations on the same site. Not only synergies in terms of productive personnel, but also in terms of equipment, ICT, and management team. Because of the different types of operations on these multi-customer site, Katoen Natie succeeds in optimizing the use of the surface and the warehouses. The use of our own WMS system for most operations on the same site (and also worldwide) enables a smooth and flexible start-up of new operations.
A solid base of skilled labour is available in the area. Katoen Natie employs more than 25 employees at this site. Our operations are staffed with well-trained  employees, who can switch from one operation to another in order to manage the various peaks.
The staff is available 24 hours a day, 6 days a week, as some activities are in day, night and weekend shifts.
Talk to an expert
Get in touch with Katoen Natie
Our team of experts are ready to answer all of your questions.
Talk to us
Erik Lampinen
+46 520 49 00 74
Job Opportunities
Looking for a job or traineeship in logistics or engineering? Katoen Natie has many job opportunities. Our people make the difference, so let's get started.
Apply here now